Services include, but are not limited to: Trigger Job, Action Tuning, Custom Bolt Guns, Repairs, Missing Parts, Custom Builds, AR Builds, AK Builds, Muzzle Brake Timing, Pin & Welds and much, much more.
Rehv Arms is a certified Cerakote applicator through our sister company Modern Arms Custom Koating (MACK). Our gallery of examples can be seen here. Cerakote pricing is project based and varies in fee depending on the number of colors and amount of coverage. Single item solid colors start at $95.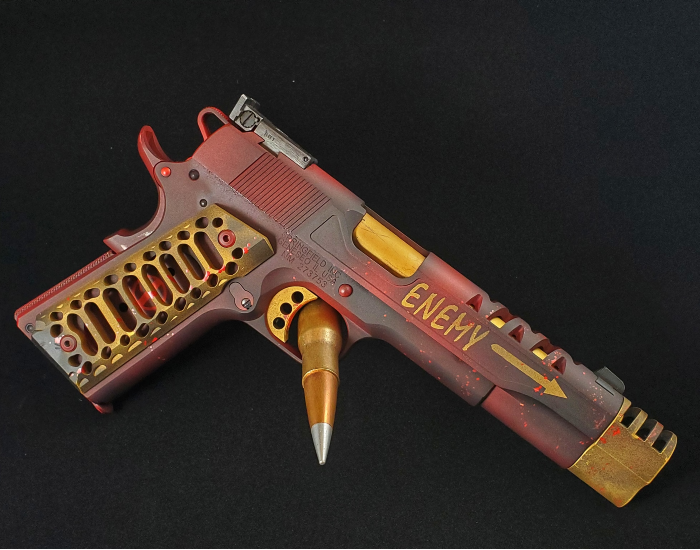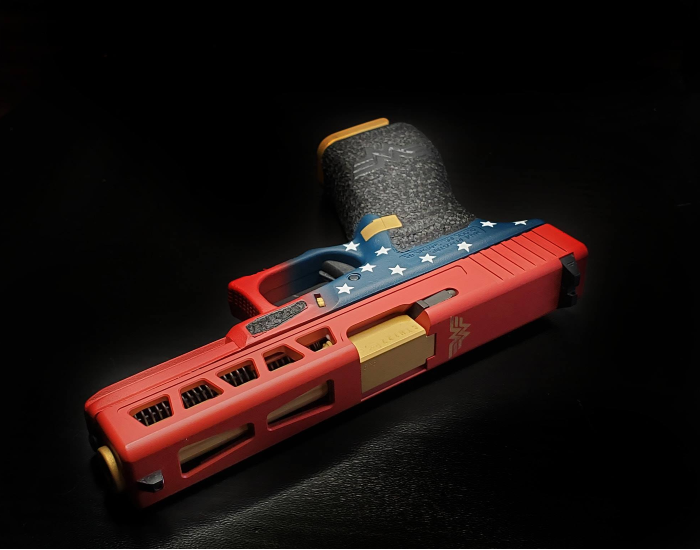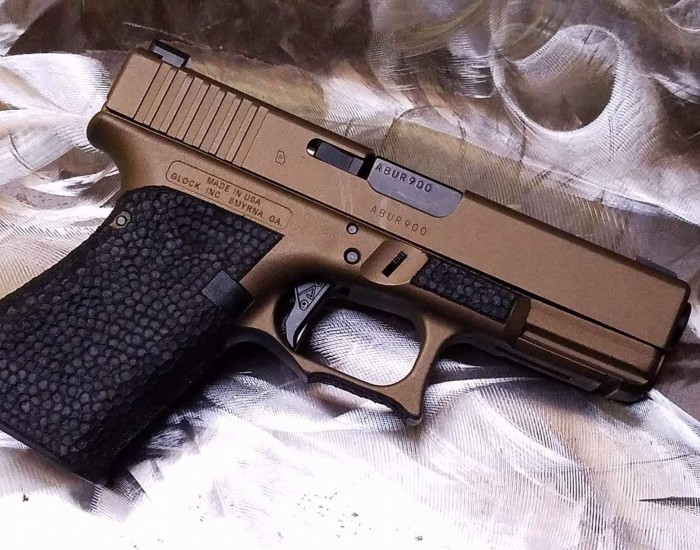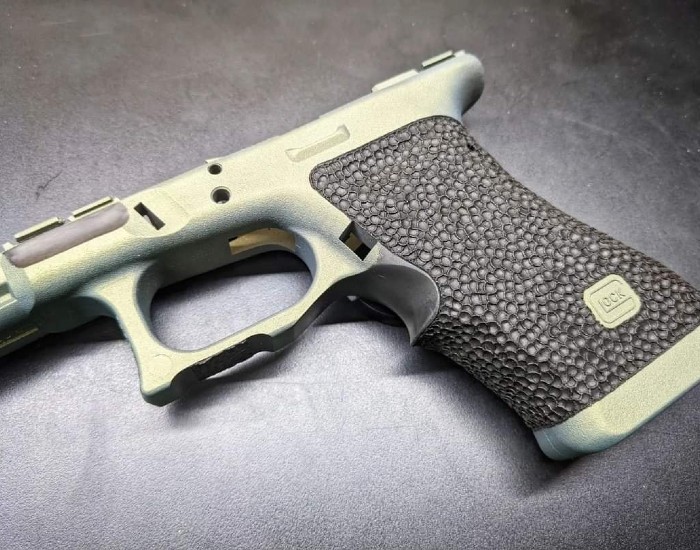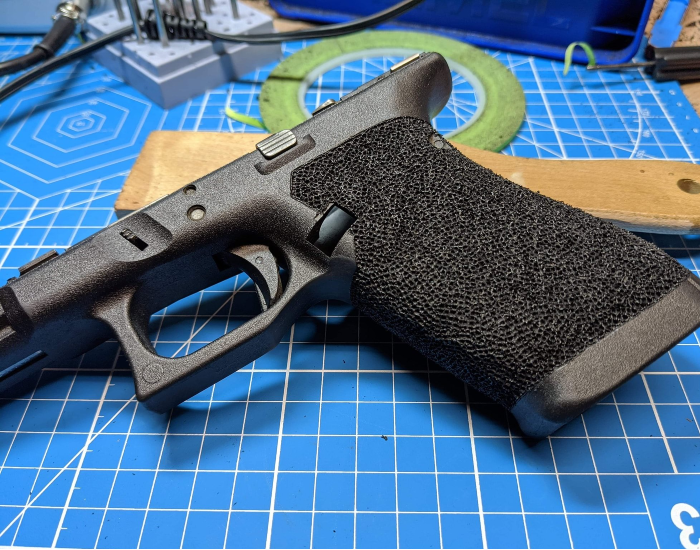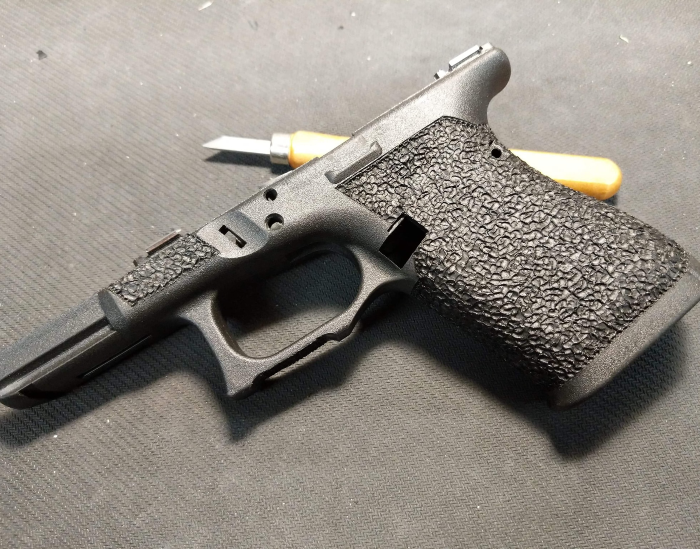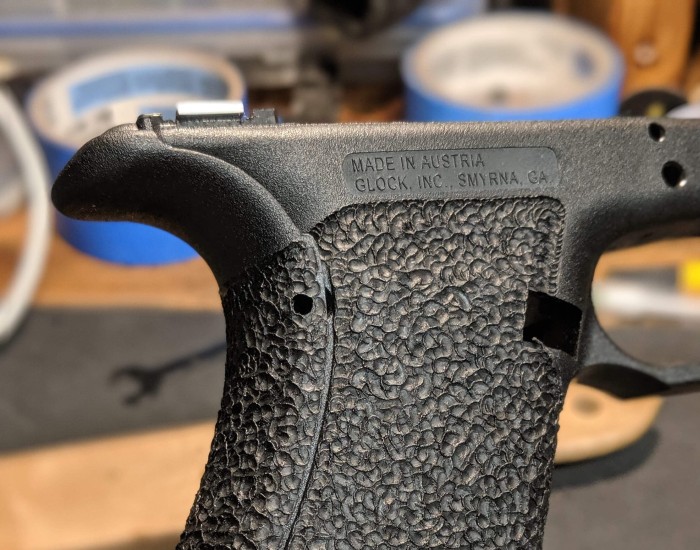 Whether stippling for Duty or Personal, we go you covered. Prices start at $125. Check out more examples here.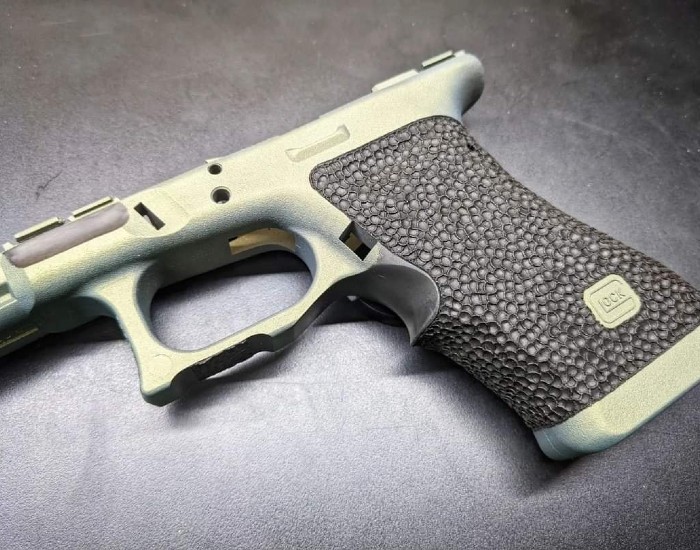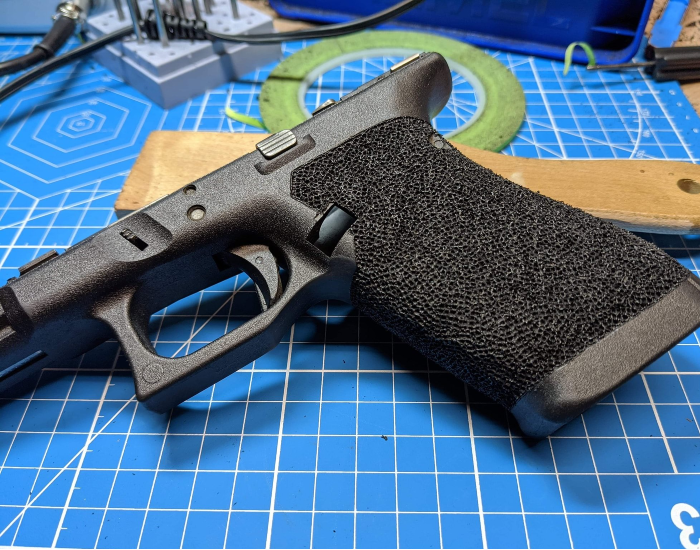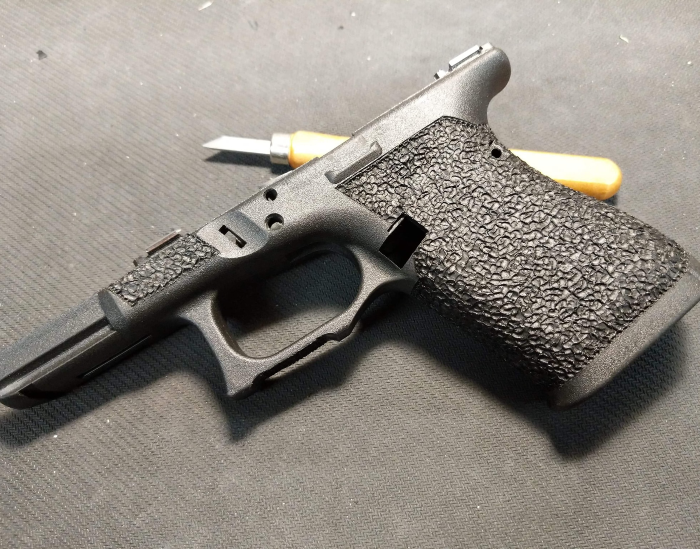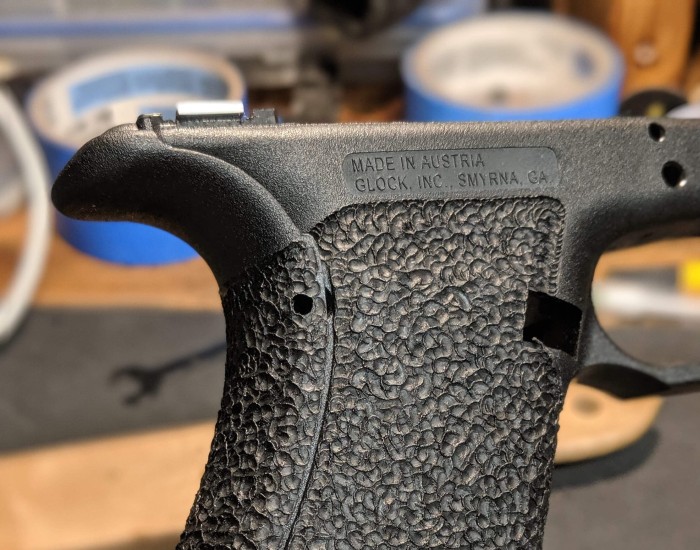 As long as your barrel has the proper material available, we typically can thread it. If we cannot, there may be other options. Give us a call and lets discuss.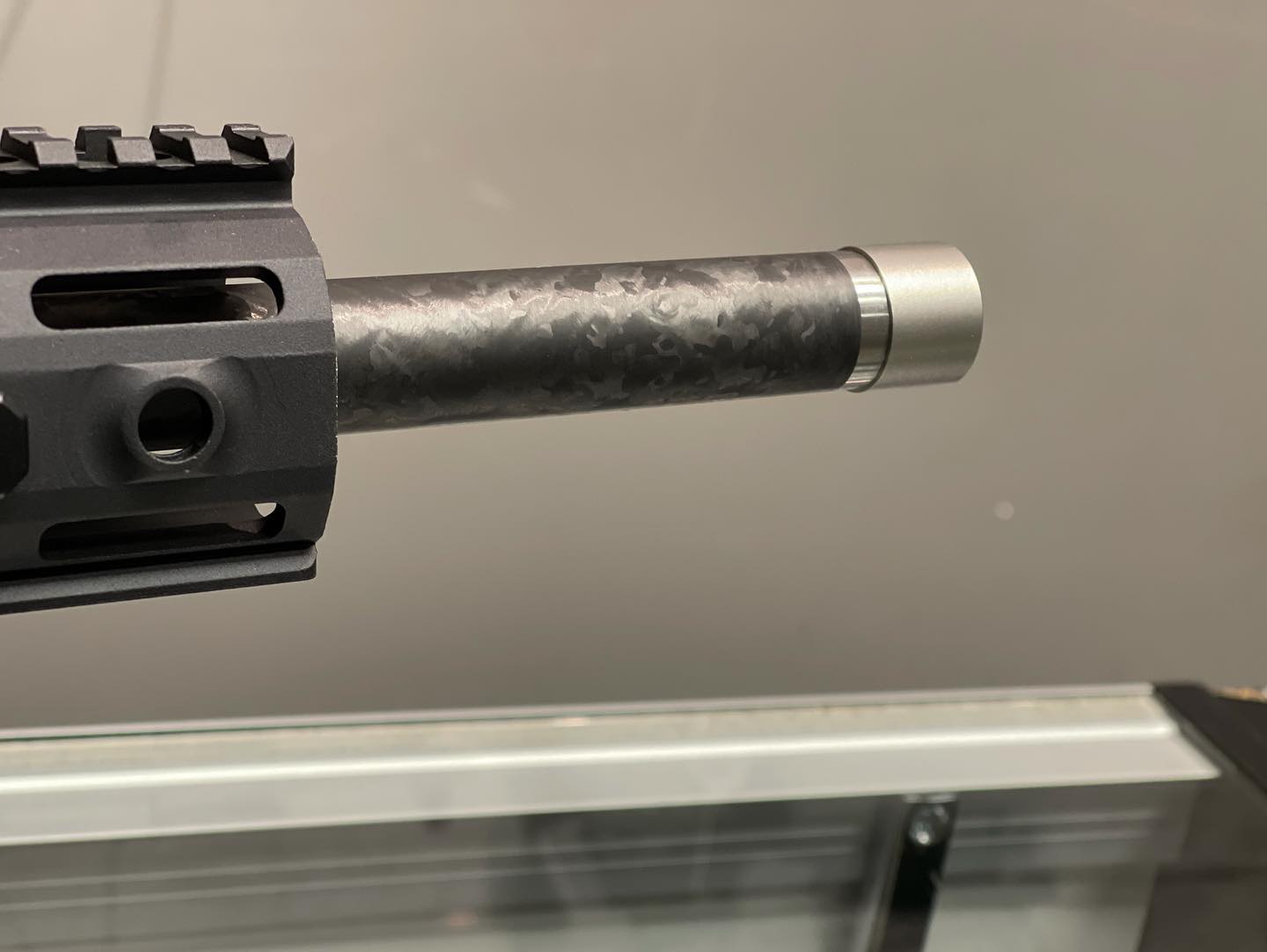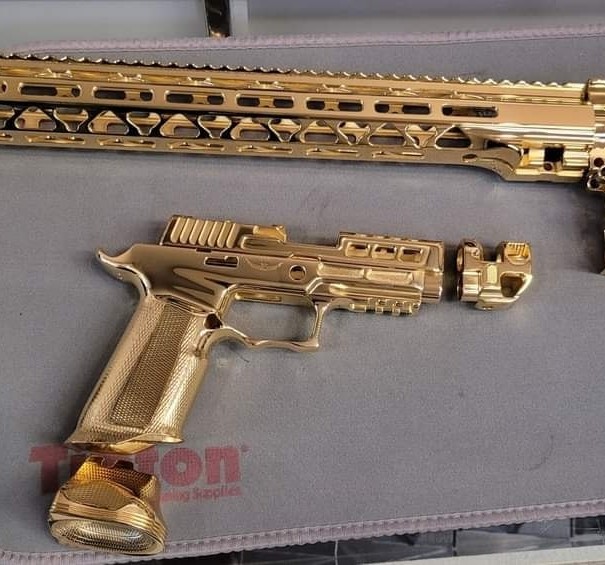 Refinishing comes in all types, from Anodizing, Bluing, Cerakote and others. We've got you covered. Stop by or give us a call.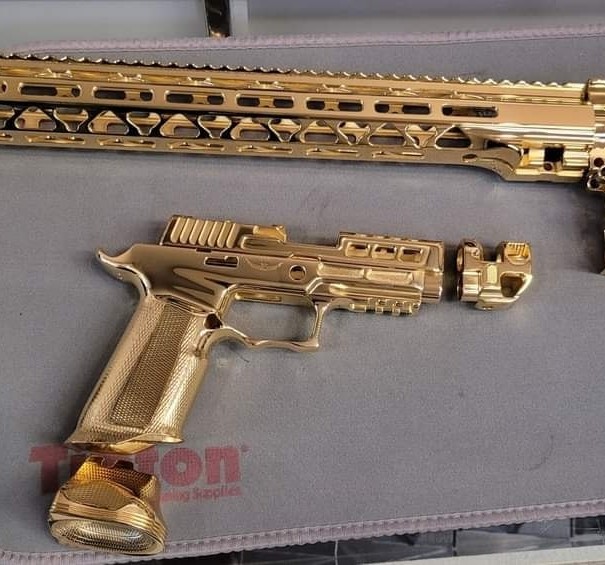 We are a 07 Manufacturer SOT who specializes in NFA Weapons. We carry all major brands and offer the best customer experience. Navigating the complex world of NFA can be daunting, let us help you. Check out our inventory here.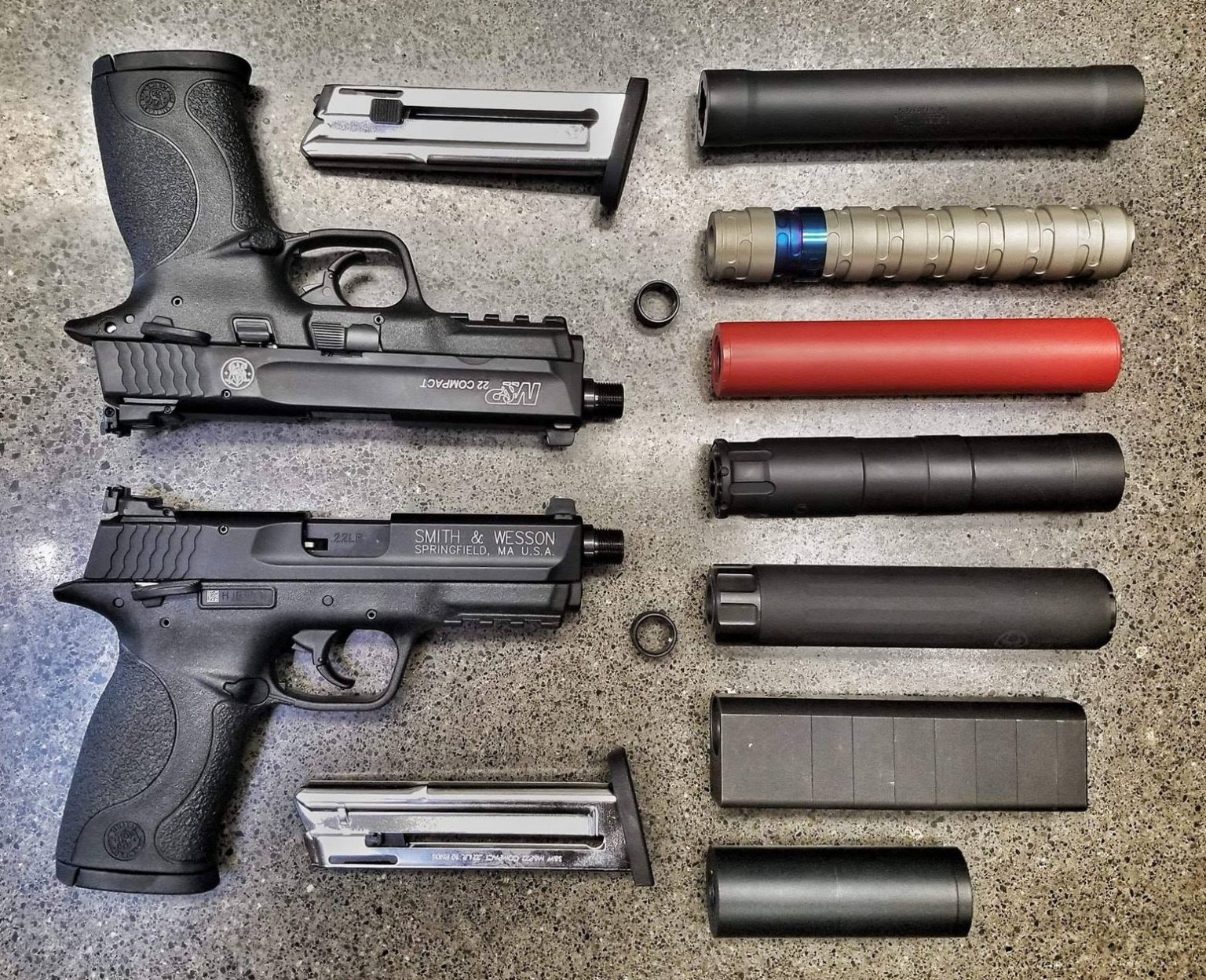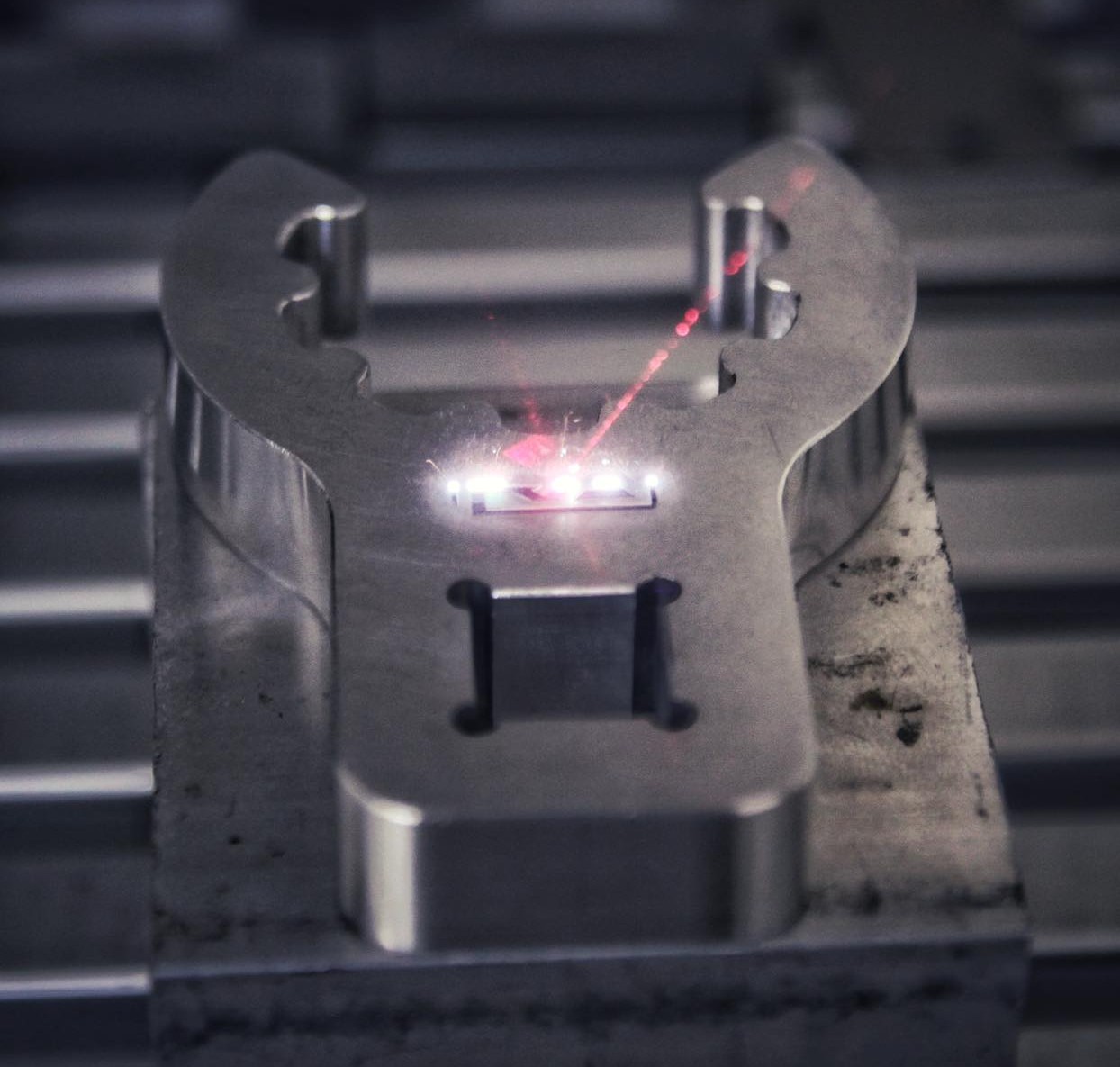 We have a 20 Watt Fiber Laser at our facility and can engrave metal, plastic and other materials. Custom graphics and text? No Problem.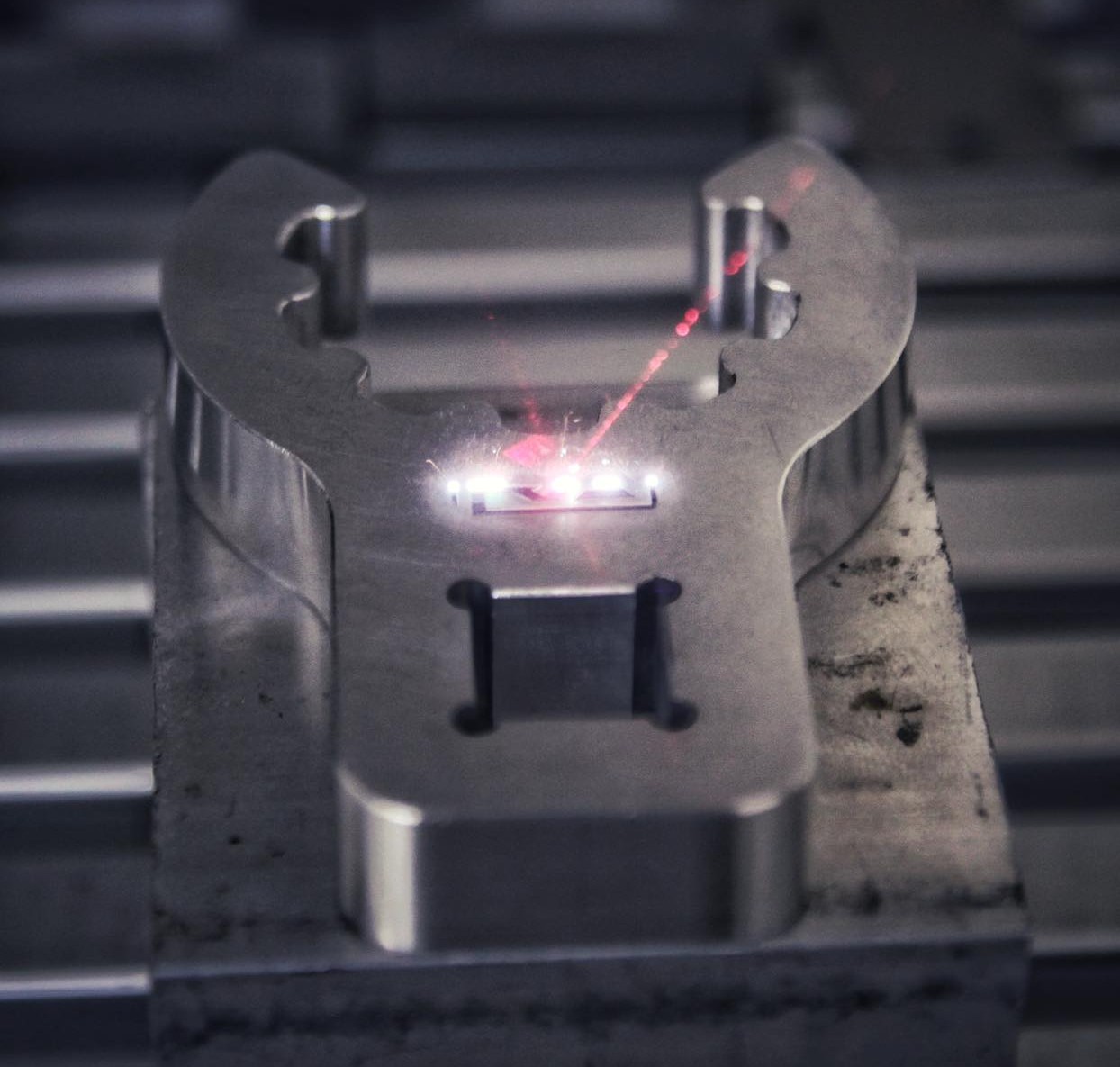 Utilizing the Wicked Edge System, we're able to get your blade ridiculously sharp. Prices start at $25.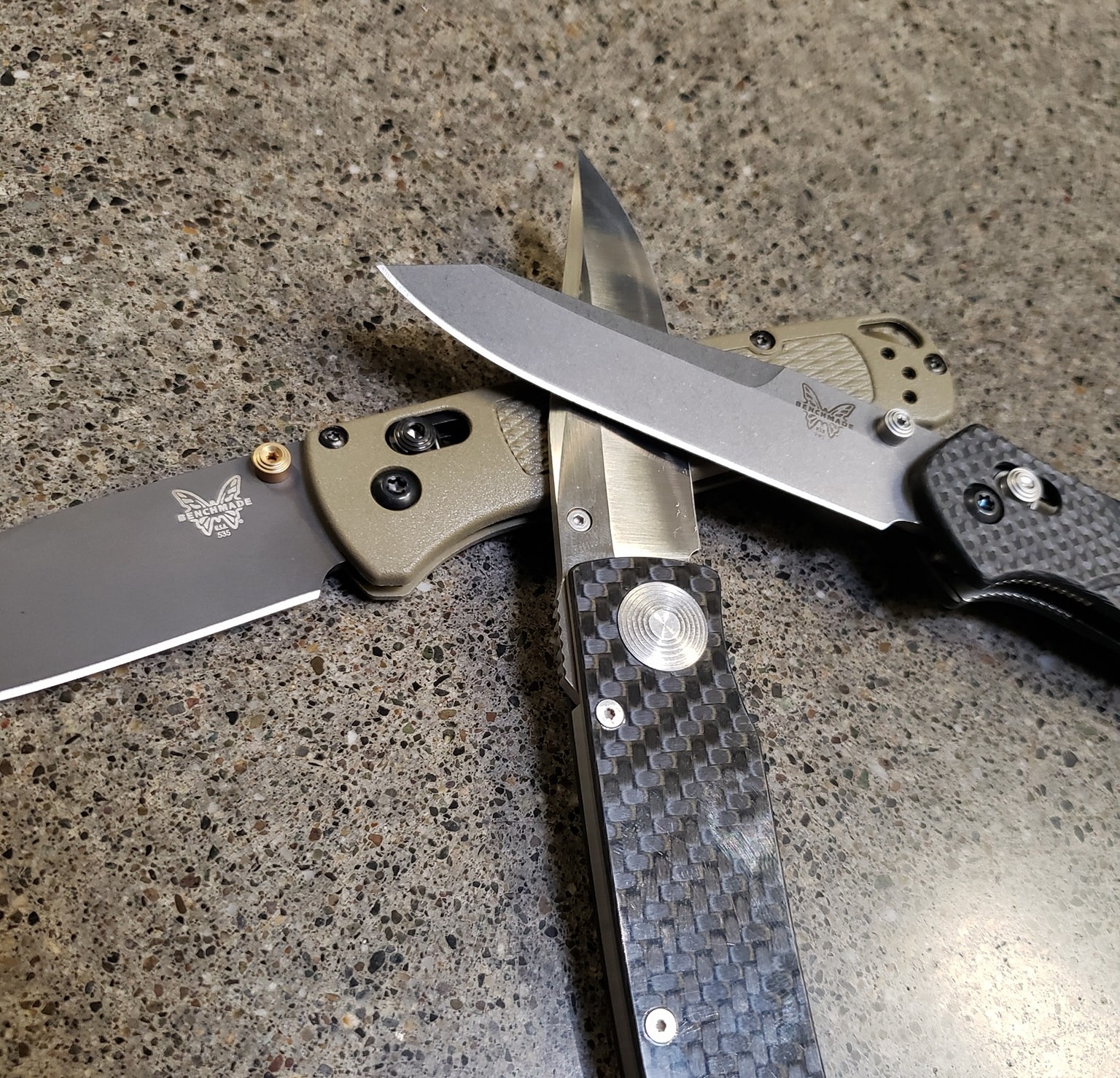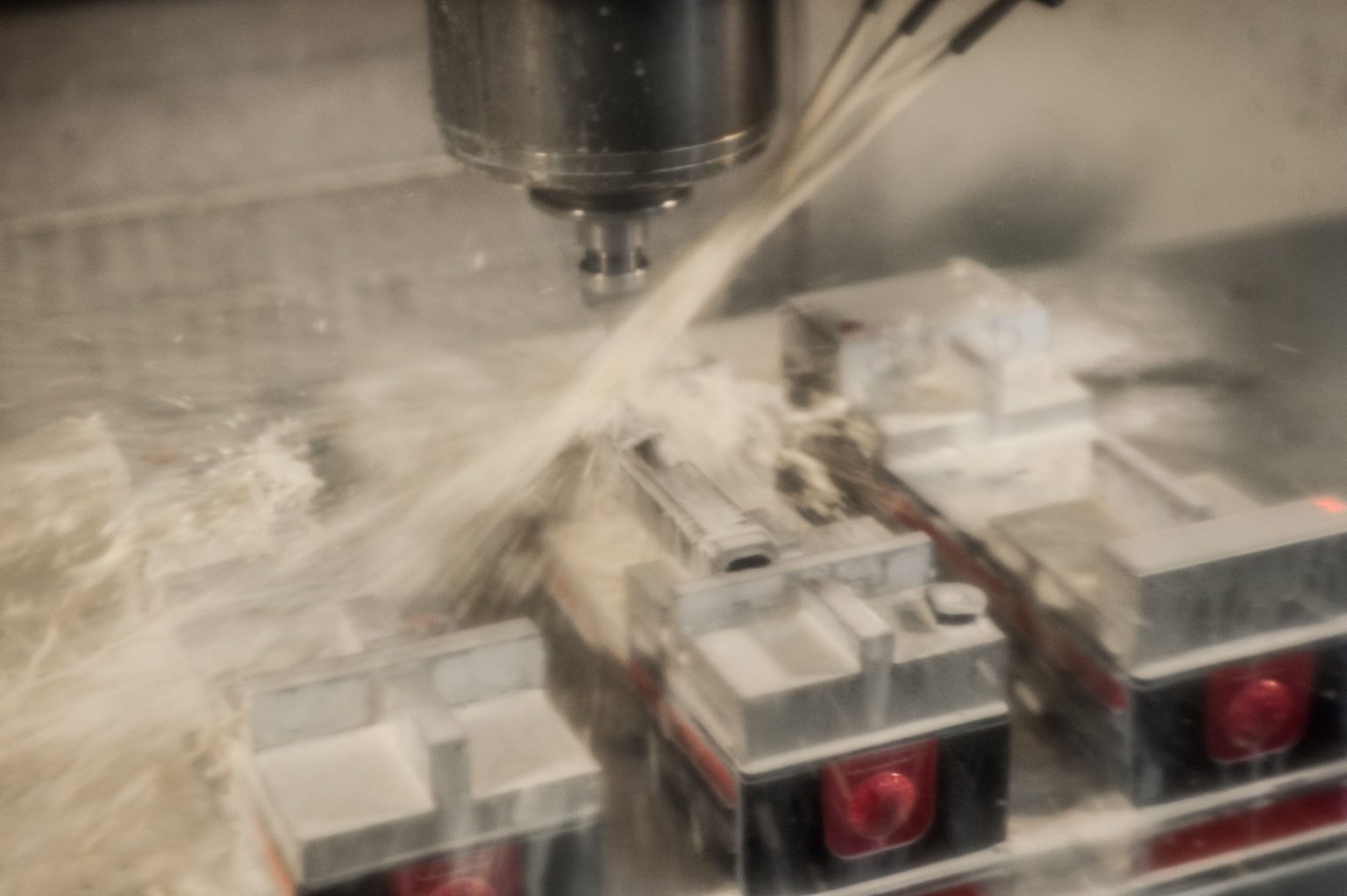 We offer CNC machine services including RMR Optic Cuts, Barrel/Slide Porting and Window cuts. Prices start at $175.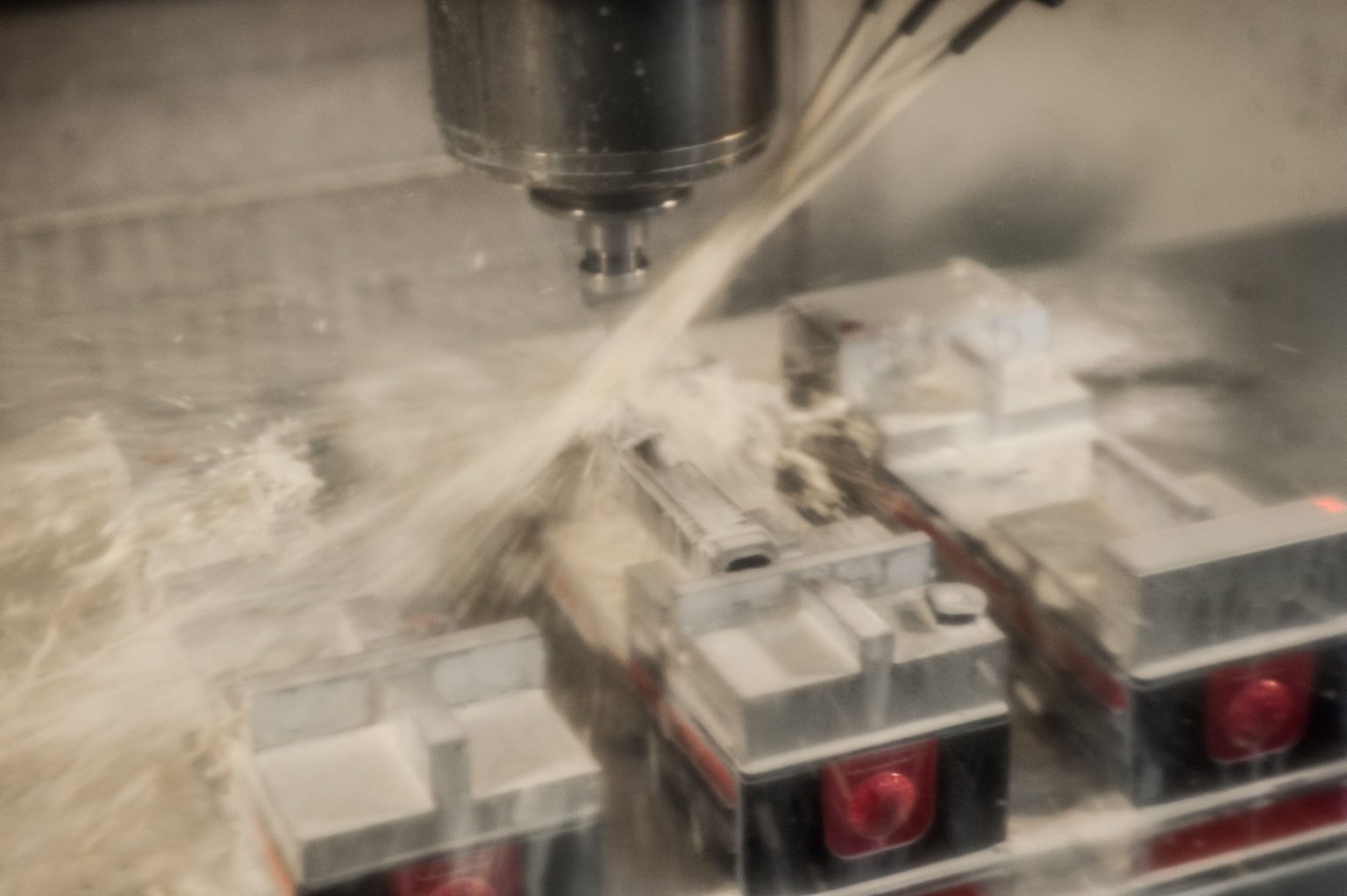 Appraisals and Letters of History
We offer appraisals and letters of history on high-end collections and firearms for Insurance purposes. Prices start at $75.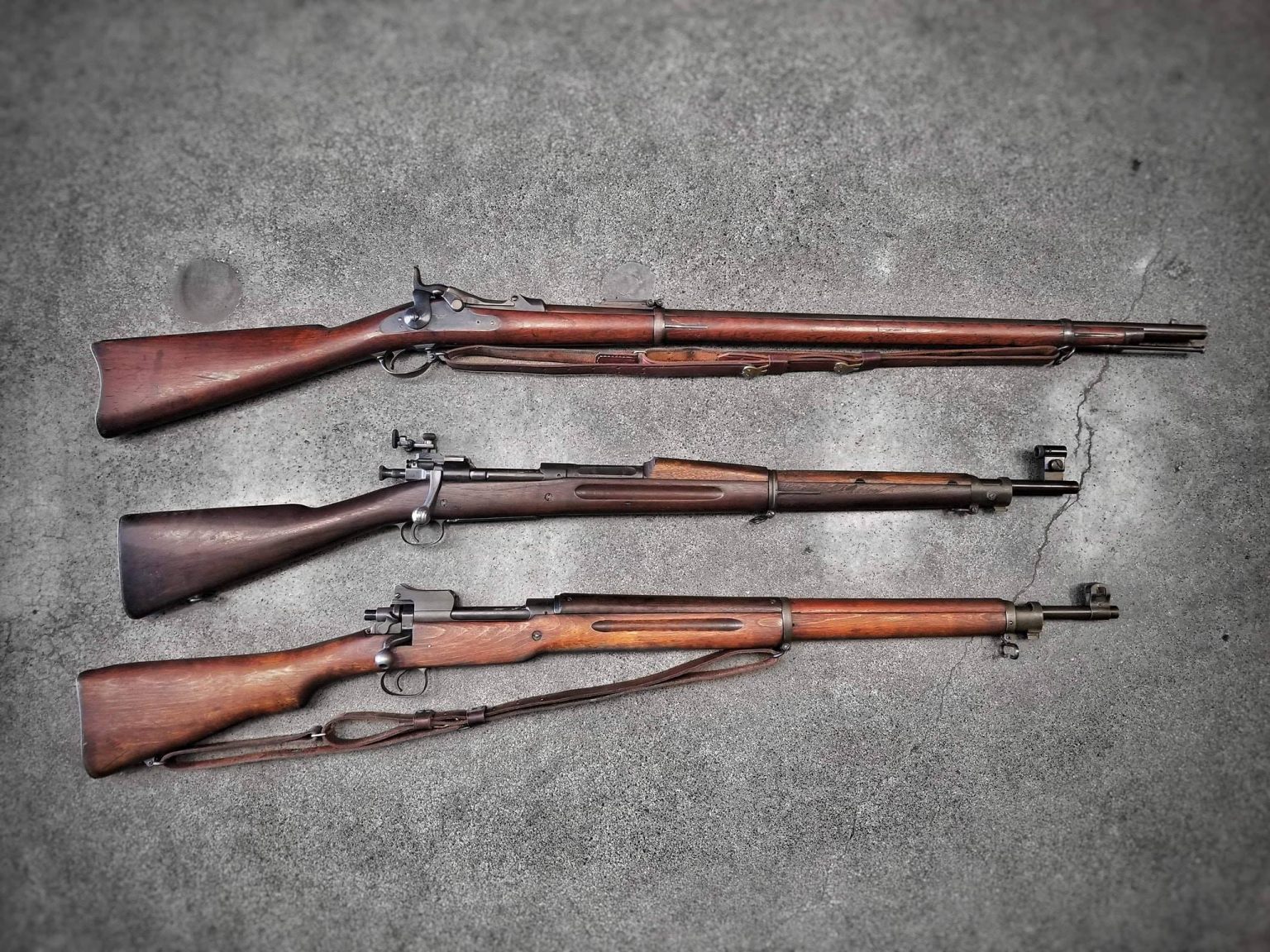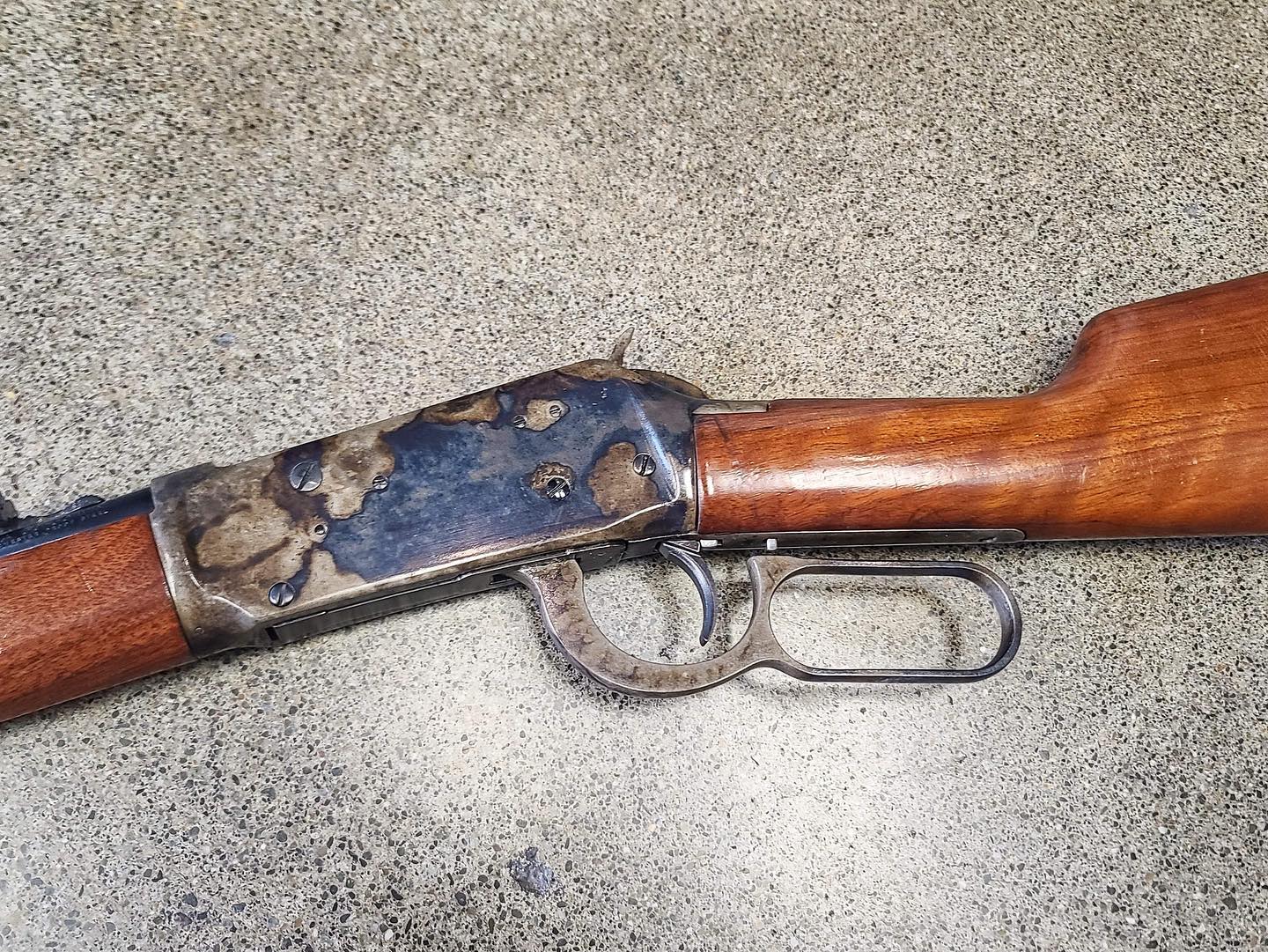 Have an heirloom firearm you want brought back to life? We've got you covered. There is nothing more rewarding than taking that old beat-up firearm and restoring it to its' original condition. We often source hard-to-find parts, rebuild, and refinish the firearm back to something beautiful. Come see us for an estimate.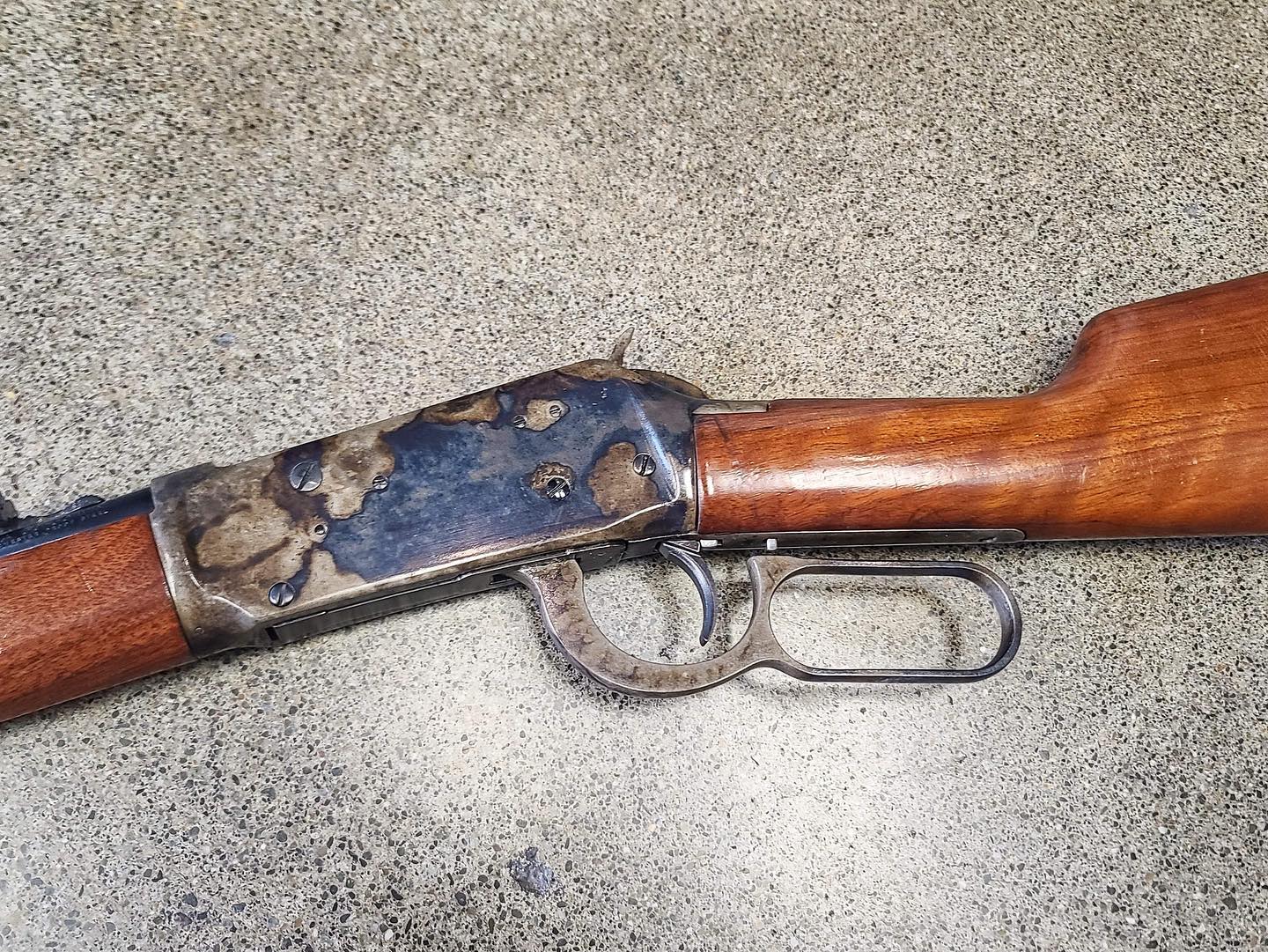 WE WOULD LOVE TO HEAR FROM YOU!
Send us a message or give us a call!